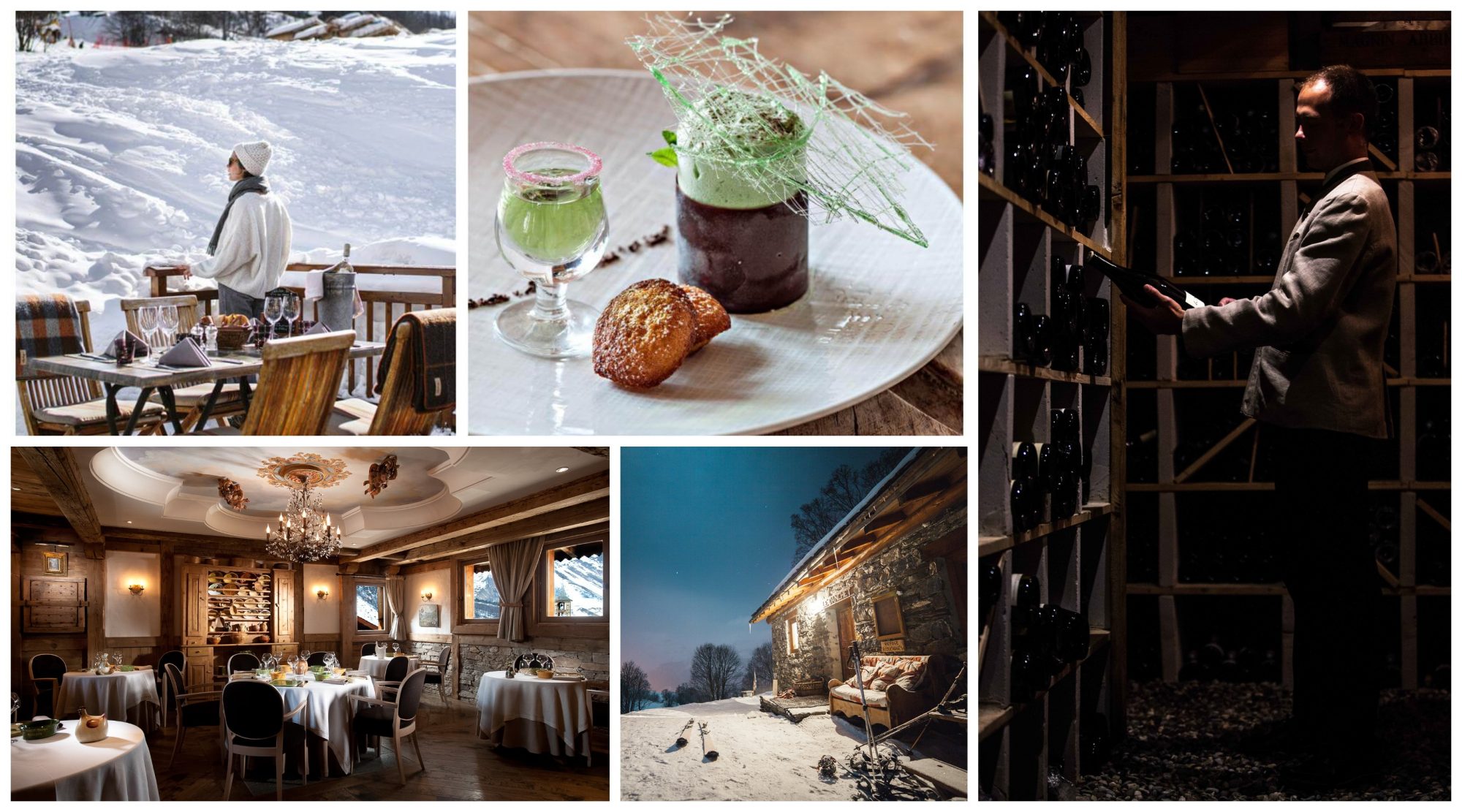 Whilst being most famous for its skiing and wonderful chalet accommodation, you will also find some fantastic places to eat in St Martin de Belleville and its surrounding areas.
We've compiled a list of our recommendations for the best places to eat in St Martin de Belleville as well as some that are further afield…but worth it!
Best Places to Eat in St Martin de Belleville: Breakfasttop
L'Alphotel
Perfect for a buffet-style breakfast with everything from fried bacon and scrambled eggs to pancakes, fresh fruit and more. Can be great value if you are hungry!
Find out more
La Rissole
This bakery is great for grabbing a coffee, delicious fresh croissants or 'pain-au-chocolat' in the morning to fuel you for a day on the slopes. Eat-in or take away from their delicious selection of cakes, pastries and breads. Or, in Summer you can grab an ice cream!
Find out more
---
Best Places to Eat in St Martin de Belleville: Lunchtop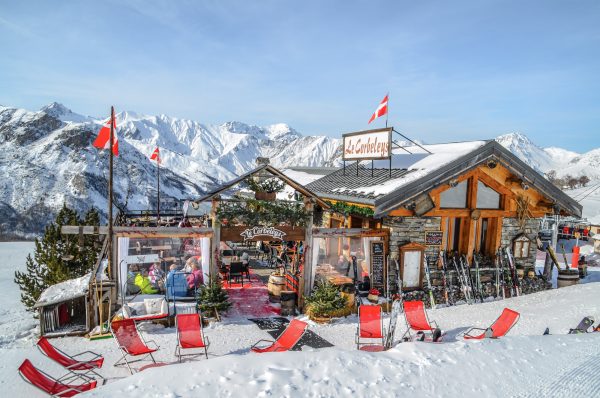 Le Corbeleys
A lovely, traditional mountain restaurant next to the St Martin Express lift, Le Corbeleys offers quick, efficient service and tasty 'Plats du Jour'. Perfect for a meal before or after hitting up the slopes.

The chalet setting of the restaurant is packed with family history, with the building used as a mountain pasture for over 100 years before being converted to its modern setting by the great-grandchildren of the original owners.
Relax on their lovely terrace whilst enjoying a meal from their wide selection of local dishes.
Price Range: €€-€€€
Find our more
La Loy
The best place for a last drink at the end of the day, La Loy can be found on the 'Biolley Run', halfway between the top of the gondola and the village.
Offering great-value meals including traditional dishes, ribs, steak, sausages, fries… etc. you can also enjoy the views from their south-facing terrace whilst relaxing on a deck chair.
Price Range: €€-€€€
Follow 'La Loy' on Facebook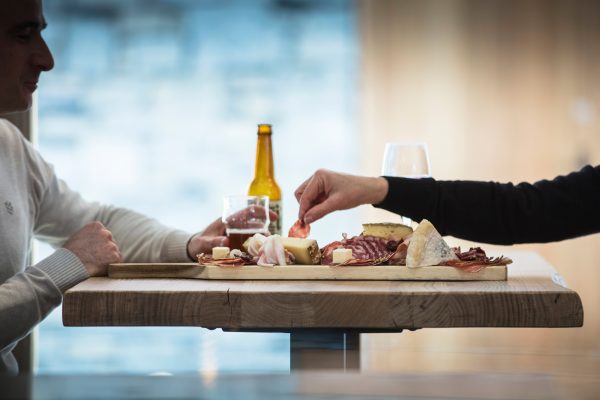 Le Simple & Meilleur
The newest entry on our list, this tapas restaurant, bistro and lounge bar in St Martin de Belleville opened in Winter 2018/2019. After some initial teething problems, Le Simple & Meilleur soon found its feet and established itself as a go-to for delicious tapas and fantastic service. Highlights include the upper floor bistro's beautiful sun terrace which offers breathtaking mountain views.
The venue also offers convenient ski-in ski-out access and pedestrian access from the Grangerais area, near the St Martin de Belleville gondola.
Price Range: €€€€
Find out more
La Voute
Standing within old vaulted stables and centrally-located in the heart of St Martin de Belleville since 1985, this restaurant offers something for everyone. Discover a menu boasting a wide variety of dishes from pizzas to traditional meals and local Savoyard specialities.

La Voute is open year-round and directly accessible from the village drag lift, conveniently situated in the village centre surrounded by shops. Their sun terrace will also offer great views of the Belleville Valley and Saint Martin's church.
Price Range: €€-€€€
Find out more
La Ferme de Reberty
Located at the top of Les Menuires at Reberty 2000, this is a fail-safe option for delicious food and generous portions!! The staff at La Ferme de Reberty are longstanding and professional offering great, friendly service.

Easily accessible, you can ski to the restaurant (blue slope) and enjoy your meal on the gorgeous terrace, or head inside to enjoy the cosy interior and huge central fireplace.
The choice of food and drinks on their impressive menu can make deciding difficult but don't worry; whatever you choose will be delicious!
Price Range: €€€
Find out more
---
Best Places in St Martin de Belleville for Apres-skitop
Le Pourquoi Pas
A favourite place to enjoy a drink in St Martin de Belleville. With a cosy atmosphere, live music three times a week, a fabulous log fire, and a great selection of wines & craft beers this is a great watering hole to head to after a busy day on the slopes.
Find out more
---
Best Places to Eat in St Martin de Belleville: Dinnertop
Le Chantacoucou
Our favourite farm restaurant! Discover authentic farm to plate dining, a warm welcome and farmhouse interior at Le Chantacoucou – all at a great price!
Run by the fabulous owners Bernard and Josette, the restaurant offers a set menu of aperitif, starter, main, dessert and coffee all created from home reared, home-cooked produce.
You can find Le Chantacoucou in the village of Le Chatelard, just a short drive from St Martin and also accessible by pre-booked shuttle service.
Price Range: €
Find out more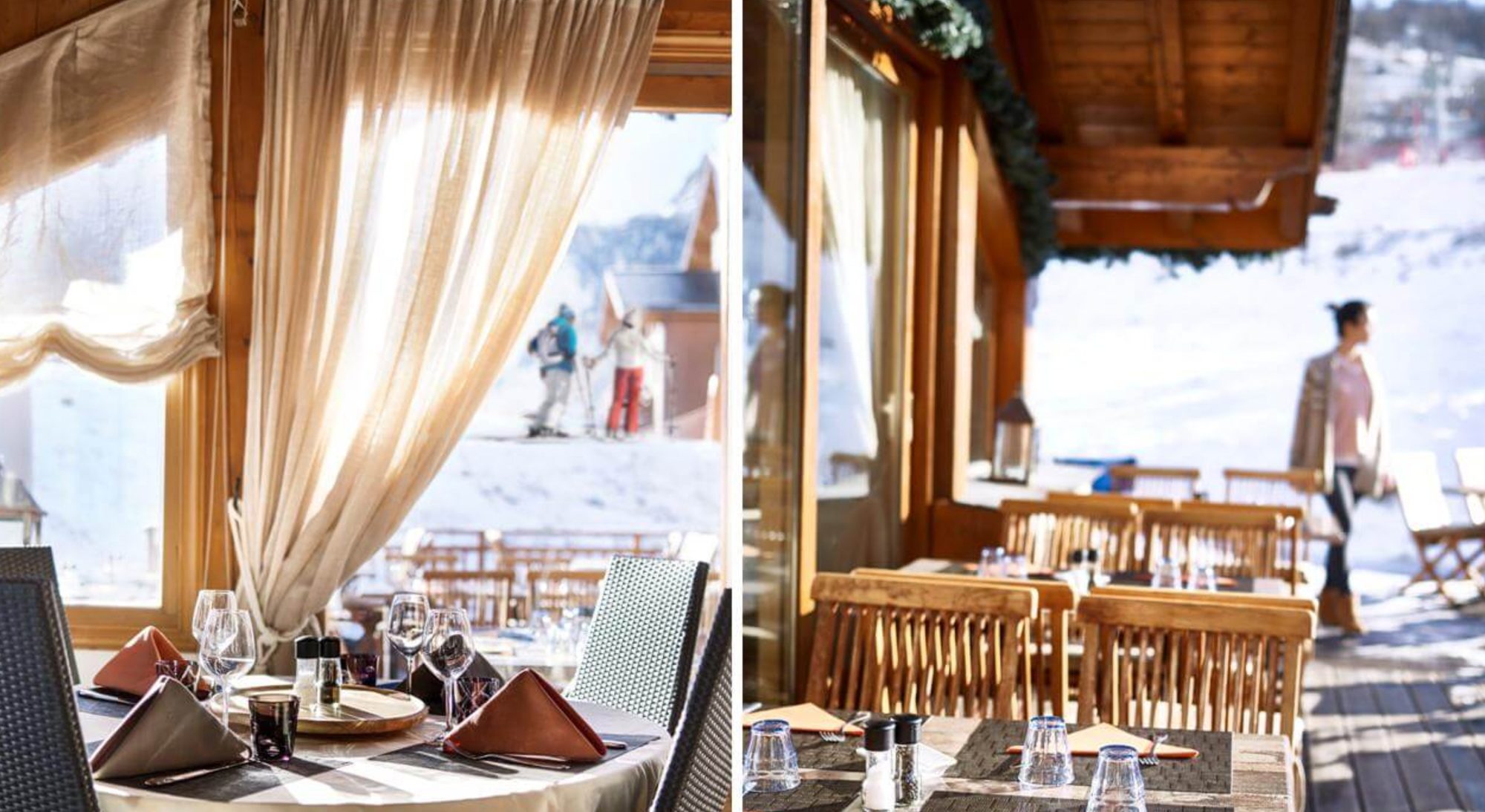 Le Grenier
Part of the 3 Star 'Hotel Saint Martin' but also open to the general public, Le Grenier is one of the hidden gems of Saint Martin de Belleville. Whether you visit for a delicious lunch whilst enjoying the sun on the large terrace or a cosy evening meal, you can enjoy friendly service and a great-value-for-money 3-star menu.

Le Grenier offers convenient ski-in access direct from the slopes so a perfect stop for lunch. For evening meals, access is via the main hotel entrance.
Price Range: €€€
Find out more
Le Montagnard
Probably the most cosy Savoyard restaurant in the village, Le Montagnard offers oodles of charm and incredible food. Located in a converted barn and with a unique decor of slate and mountain stone, pictures and family heirlooms, the restaurant reflects life in the village, both past and present.

With numerous awards won for its fantastic service and equally impressive, traditional food, this restaurant is always sure to impress.
Price Range: €€€€
Find out more
---
Best Places to Eat in St Martin de Belleville: Gastrotop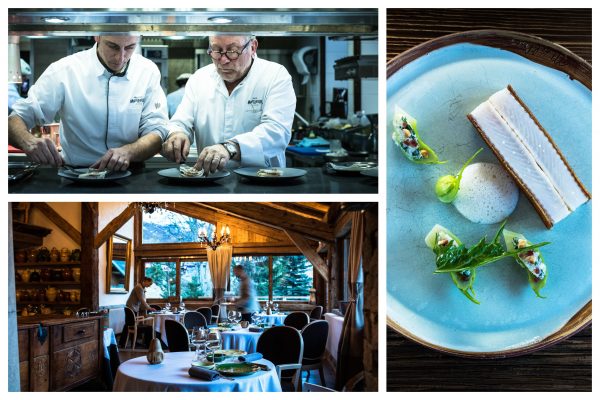 La Bouitte
A place for special occasions, this 3 Michelin Star restaurant can be found in neighbouring Saint Marcel. La Bouitte's multiple awards mean food lovers visit from far and wide (sometimes via helicopter) to taste the fine dining menu and experience the breathtaking mountainside venue. There is also the added bonus of a free shuttle service included to and from the restaurant for guests.
With innovative culinary creations, impeccable service and a vast selection of homemade cheeses wheeled out to you on a trolley, this restaurant offers a real special treat.
Price Range: €€€€€
Find out more
L'Etoile des Neige
Conveniently located just metres from the slopes and village, this authentic, family-run restaurant offers fine dining and great service.

With a reputation for quality, L'Etoile des Neige offers a delicious menu and has a huge terrace – perfect for enjoying the sun and panoramic mountain views during the day – as well as a cosy interior for eating a heart-warming meal in the evening.
Price Range: €€€
Find out more
---
Best places in St Martin de Belleville for a 'Unique dining experiencetop'
Le Trait d'Union
For a unique experience, visit Le Trait d'union. Set off the beaten track in a stunning location just after the gondola arrival, this new refuge offers two different simple menu options.

Expect a friendly welcome and heaps of rustic charm. Guests can also walk up in snowshoes, and enjoy a delicious Savoyard meal – either for lunch, dinner or for an overnight stay in one of their tasteful rooms. There is also the added bonus of stargazing from their outside hot tub!
Price Range: €€
Find out more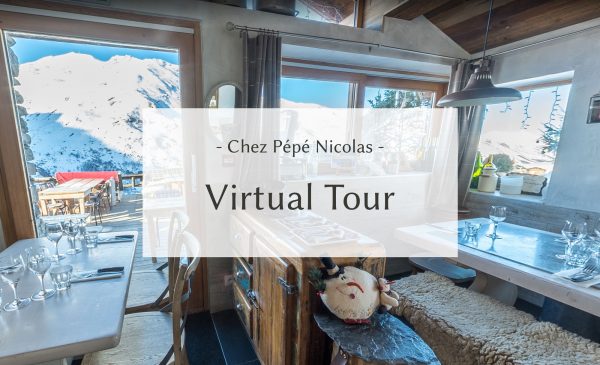 Chez Pépé Nicolas
A unique, family-run restaurant set in a stunning location between Les Menuires and Val Thorens, Chez Pépé Nicolas is another local gem. Open for lunch 7 days a week and dinner every evening except Sunday.

Run by the grandchildren of its namesake, the restaurant offers a combination of contemporary cuisine mixed with traditional Savoyard dishes – all created using local produce and ingredients. As well as great food, the restaurant offers evening activities and entertainment for guests including bonfires, fireworks and the opportunity to view the farm's cattle herds.
Price Range: €€€
Find out more
Les Yourtes des Belleville
Dine on delicious Savoyard food in a unique yurt setting. Accessed via snowmobile taxi, enjoy a one of a kind dining experience, around a roaring fire whilst enjoying the cosy, colourful decor.
Find out more
---
We hope you enjoyed our blog post about "The Best Places to Eat and Drink in St Martin de Belleville".