Accommodation
Chalet Marguerite is situated on the first floor of Chalet Alice Velut and has an identical footprint to the apartment 'Azalée' below. It's a cozy and charming little apartment, ideal for a family or small group of friends.
Whilst the apartment sleeps 4 people in two bedrooms a 5th child can sleep on a fold-out bed in the lounge for a small surcharge.
The living area is open-plan with a niche kitchen, dining area and a cozy lounge with real log fire! There are several balconies and due to it's location on the first floor this apartment has lovely village and mountain views.
Location
The ski apartment 'Marguerite' is situated on the first floor of 'Chalet Alice Velut' – right next to the apartment 'Violette'.
This fabulous village location offers all necessary amenities such as a supermarket, a good choice of restaurants, a handful of bars, a great bakery several ski rental shops and much more – All on your doorstep!
The closest ski lift (a one-man drag lift) is located within 50 meters. The drag lift brings skiers up to the higher part of the village within a couple of minutes. There you can find the main 'St Martin 1' gondola, the ski pass office, further ski rental shops as well as the ski school meeting point.
​On foot the higher part of the village can be reached in less than 10 minutes – It's a nice stroll through the village!
Prices + availability calendar
Winter 2020/21
Usual arrival day: Saturday
Please enable JavaScript in your browser to view our calendar.
The prices above allow up to 4 people in the 'Marguerite' apartment.
Are you interested in booking another one of the Alice Velut apartments? Or would you like to compare the Alice Velut apartments? No problem!
Go to the overview of all Alice Velut apartments.
---
Provisional bookings
All of our chalets & apartments can be provisionally booked for up to 72 hours – For us to do this we require you to fill out our online booking form:
Provisional Bookings
Instant Bookings
Many of our chalets/apartments can be booked instantly via the 'AVAILABILITY CALENDAR' ↑
Or find your chalet via our availability search below if you already know a specific date:
---
Provisional Bookings
All of our chalets/apartments can be provisionally booked for up to 72 hours - For us to do this we require you to fill out our provisional booking form below. Please be aware that your booking isn't confirmed until we have blocked the dates from our calendar and an email has been received from us.
After 72 hours you can either confirm and secure the booking by paying the 25% holiday deposit or the chalet / apartment will be made available again.
Please enable JavaScript in your browser to use our enquiry form.
---
Contact us
We are available 24 hours a day, so please don't hesitate to give us a call if you prefer to chat with us before booking!
If for whatever reason you can't get hold of us then please leave a message or send an email and we will get back to you as soon as possible.
Summer rates
| | | | |
| --- | --- | --- | --- |
| Low Season | | 06/06/20 - 05/07/20 | €120 per night |
| High Season | | 18/07/20 - 22/08/20 | €130 per night |
| Low Season | | 22/08/20 - 12/09/20 | €120 per night |
Notes:
Minimum of 4 nights
15% discount when booking 7 nights

Contact us
Summer holidays and Covid-19
No deposit is necessary to secure your holiday!
We take payment on arrival. This is to assure you that you certainly won't loose out in case you cannot travel due to Covid-19.
Officially rated as 2-star accommodation
village centre location
<2 minutes walk to village slopes and lift
balconies
mountain views
fireplace
wireless internet access
TV with UK and French free-view channels
DVDs and boardgames
First floor
– Ski locker
– Apartment entrance with storage
– WC
– Open-plan kitchen, living and dining area
– Balcony
– Bathroom (sink and bath/shower)
– Double bedroom
– Twin bedroom
– Shared balcony
All our prices are based on 7 nights self-catered accommodation (unless otherwise stated) and all of the following is included when booking any of our chalets or apartments:
electricity + water
bedding + towels (Your beds are made on arrival.)
cleaning at the end of your stay (* Please see 'Booking Terms' below.)
internet access
---
Additional items may be included depending on your chalet. Please check at the time of booking your apartment.
firewood (unlimited or starter pack)
cots + high chairs (subject to availability)
---
Tourist tax is not included within the price
Tourist tax is collected separately on arrival.
Prices are per adult (>18 years of age) per night:
€1.00 for 2-star accommodation
€1.65 for 3-star accommodation
€2.55 for 4-star accommodation
You will find your chalet's star rating within the 'Chalet Facilities' tab.
"An independent chalet company offering a unique service"
'Self Catered - Saint Martin' is proud to offer an excellent service from the moment you get in touch right up until we wave you off at the end of your holiday. Our Concierge Service starts by helping you organise your ski holiday before you arrive in resort. From airport transfers to ski rental, lessons, passes & catering options.
Once you have arrived in resort we are available 24/7, whether it's to assist you with anything or simply answer any questions you may have! We live in resort, welcome all our guests personally into their chalet and make sure every single guest has the ski holiday experience he wished for!
Please read our booking terms carefully and don't hesitate to get in touch if you have any questions
Holiday payment terms:
A 25% non-refundable deposit is required to secure the booking.
The balance is due 10 weeks prior arrival in resort.
---
Check-In: 5:00pm | Check-Out: 9.00am
You can store your luggage in case of an earlier arrival / departure. Please let us know in advance.
---
Damage Deposit:
It's the norm to charge a damage deposit on self-catered bookings. The amount depends on the size and standard of the property. You will find a list below.
We will collect the damage deposit ideally prior arrival in resort and release it once we checked the property after your departure.
€2000 | £1800
Chalet Le Cœur Blanc, Chalet Astilla
€1500 | £1350
Chalet Riondaz, Chalet L'Étable, Chalet Polaris
€1000 | £900
Chalet Saint Pères, Chalet Fruitière - Astragle, Chalet Prestige N5
€800 | £720
Chalet Fruitière - Camarine, Chalet Ann, Chalets Prestige N1, N2, N3, N4
€500 | £470
Chalet Fruitière - Bernardie, Chalet Alice Velut - Perce Neige
€300 | £280
Chalet Alice Velut - Azalee, Iris, Marguerite, Violette
Please contact us if you cannot find your chalet on this list. A damage deposit may still be collected.
---
Extra person fee:
Some of our properties have the option of increasing the capacity and adding extra people on a sofa or fold-out beds. In this case the charge for adding an extra person is 25% of the per person price (Listed price divided by total number of beds in the chalet). The minimum fee is €70 per extra person.
---
Cleaning / End-of-stay requirements:
You will arrive to a fully cleaned property. In the event that you find it hasn't been cleaned properly on arrival please contact us immediately so we can rectify this as soon as possible.
Before your departure we require you to:
- leave the apartment in a tidy and acceptable state
- remove all rubbish and recycling
- leave all the kitchen contents clean
- wash, dry and clear away all dishes
- strip beds and put linen / towels in one pile
- sweep out fireplace
- return furniture as well as other items to their original position
If the chalet is not left according to the chalet check-out requirements, please be aware that an additional cleaning charge may apply and will therefore be taken off the security deposit.
---
Smoking & Animals:
There is a strict no smoking policy in all of our chalets. Furthermore pets are not allowed unless permission is specifically requested and given at the time of booking.
Be rest assured when staying with 'SC-Saint Martin'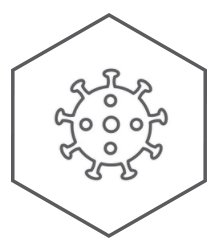 ---
Here at 'SC-Saint Martin' we completely understand everyone's worries in relation to Covid. May it be about the virus still being around or returning during the winter season, or most importantly the potential concern for you and your family's health, which at the end of the day is our highest priority!
We are confident that winter 2020/21 will still go ahead as usual.
But there may of course be new restrictions in place, such as having to wear a mask in gondolas and chairlifts, restricted après-ski and indoor restaurant activity.
Whilst this is mere conjecture, we are hoping more than anything that this upcoming season will take place as "normal" as possible.
We cannot influence any of the above. But what we can do is reassure you that we will be taking your safety, health and comfort as our number one priority!
As a result, the following changes will be implemented, in case Covid is still around this winter 2020/21.
---
Safety measures
MEET AND GREET
We will give you the option between our personal 'Meet & Greet' service or a 'Contact-less' check-in.
All our chalets are equipped with lock-boxes meaning you are able to let yourself into the accommodation without having to meet us in person.
Nevertheless we are available 24/7 if any questions or issues arise!
When meeting any of our guests, we will wear masks and respect all social distancing measures.
CLEANING
Extra precautions in relation to cleaning and disinfection methods will be put in place to ensure your safety.
Additional disinfecting hand-wash and spray will be provided in all of our chalets/apartments.
---
'Flexi Covid'
Book your holiday with confidence!
We are excited to introduce our flexible booking offer for winter 2020/21 holidays. This will give you the choice between either a refund of your booking costs or a change in holiday dates if ...
... If the UK Foreign, Commonwealth and Development Office or the equivalent government body of your country of origin advise against travel (including non-essential travel) to your destination;

... If you are required to quarantine upon arrival at the resort destination (Saint-Martin-de-Belleville), due to the laws and regulations of the French government;

.. If you are required to quarantine upon return to your country of origin from the resort destination (Saint-Martin-de-Belleville), due to the laws and regulations of the relevant government;

... If the chalet you have booked with us or the 3-Vallees ski resort or Saint Martin de Belleville ski resort has been forced to close due the laws and regulations of the French Government, as well as any other local or public authority;

... If France has closed its borders or is otherwise denying entry to visitors;
The terms only apply as stated on your booking confirmation - You can find further info on: 'Flexi-Covid Booking Offer'
---
Covid resort measures
To be ready for every possibility, the ski resort of Saint-Martin-de-Belleville is putting in place a series of measures so that your holiday at the mountain is solely one of happiness and is an opportunity for you to recharge your batteries and have fun with your friends and family.
All measures are explained on the very helpful image by 'France Montagnes' below. These measures are going to be in place in all ski resorts in France.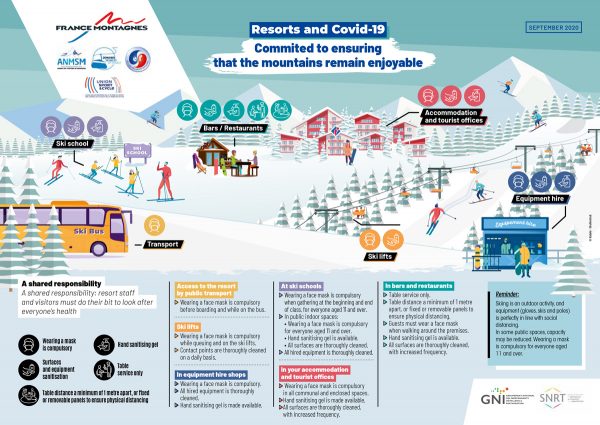 The practice of snow sliding sports is an outdoor practice, where the equipment (gloves, skis, ski poles...) favours social distancing measures.
Find out more on Saint Martin's official website:
https://st-martin-belleville.com/en/covid
---
Blog post "Skiing and Covid"
Find out about why a self-catered holiday is the way to go for your winter break this year. Read our latest blog here:
Adresse:
Route du Nant Du Four
73440 St Martin de Belleville
FRANCE
​
Coordinates:
45.379462, 6.503970
Please find a list of our current special offers below!
---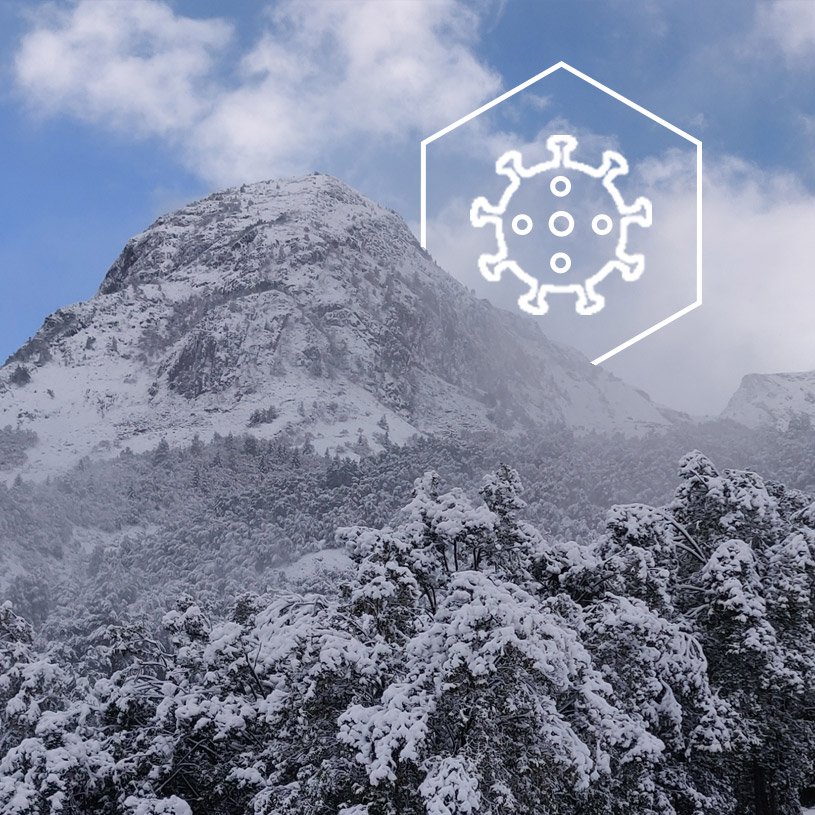 Whilst the last few months have been extremely challenging for everybody one fact is for certain: The world keeps spinning! The first snow has fallen in the French Alps and winter is most certainly on its way. We are starting to get used to conditions and requirements due to Covid-19 that were unthinkable many months […]