Gavin and Emma have been working in the chalet industry in the French Alps for over 8 years and fell in love with St Martin de Belleville during a ski season. We have a passion for the mountains and the alpine way of life, which made the decision to move to the stunning village of Le Chatelard, the next village to St Martin de Belleville, an easy decision. 
Emma has been fortunate to ski since she was 4 years old as her aunt lived the winters in Davos and the summers in Montreux which started a real love of many things alpine. Gavin is a passionate skier and has enjoyed many ski holidays with his two amazing children – and feels very fortunate to now add running a ski chalet business to his many guises as a qualified accountant, project manager, life & business coach. 
---
–


"We are so excited to grow our business and continue to welcome as many new and returning guests as possible. We love having happy guests return to our beautiful little ski resort year after year!"


–
---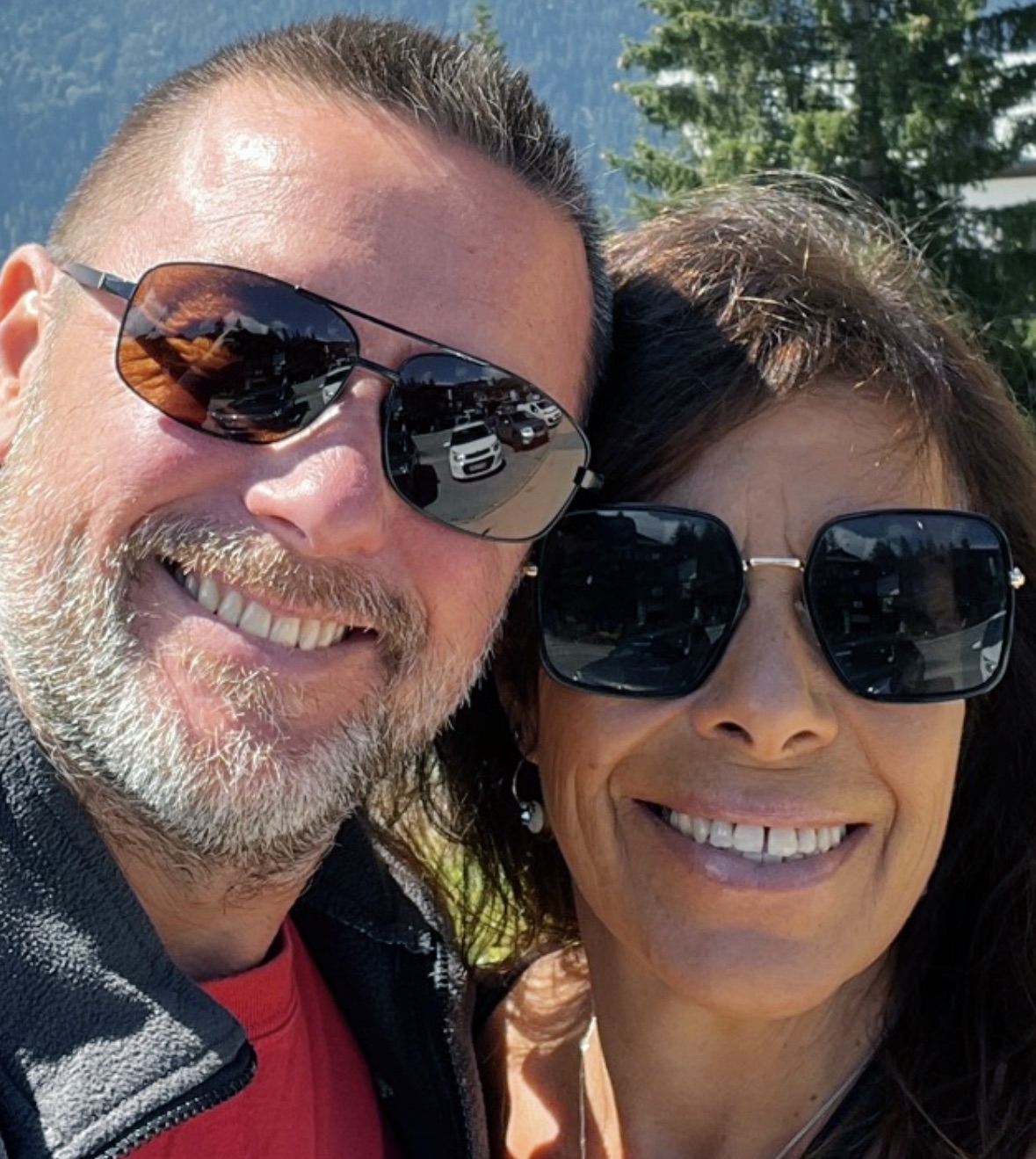 It's such a stunning part of the world in both winter and summer!
And the rest is history!
NOW
Over the past ten years, the owners of SC-St Martin have worked hard on their vision to offer the same high-quality service to self-catered guests as they were providing to their catered clients for many years beforehand. Since then they have continued to grow and now manage over 20 self-catering properties in St Martin de Belleville.
Their proudest attribute is the high rate of returning guests, which grows year on year, as this says a lot about the quality of the properties they manage and the level of service they offer. Come and stay to see for yourselves!
It's no accident that the collection is so special. Each and every property is very carefully selected to meet their stringent criteria before they consider adding it to their portfolio. They need to be sure that the properties are well maintained with excellent facilities to ensure that holiday guests get what they are looking for on a ski holiday. Location and quality are also key so be rest assured that every property offered by Self Catered – Saint Martin has passed SC's rigorous testing 🙂
Their work doesn't stop with considered curation, they ensure that guests receive the very best service, support, and inspiration. It's what sets SC apart, they love St Martin and enjoy guests, so it is a joy pairing them together to make a fabulous alpine holiday. The mission is to put the "WOW" factor into your trip, with the help of amazing staff and some very special chalets and apartments.
If you are a property owner and are looking for someone to look after your chalet/apartment in St Martin de Belleville then simply get touch! For more information, click here.
As a company SC hope to …
contribute to a world where tourism is net positive and so becomes an inspiring force for good; a world in which hospitality is delivered in a truly sustainable way, enriches communities, and is provided by teams of talented people who love what they do.
"We hope to meet you all very soon".