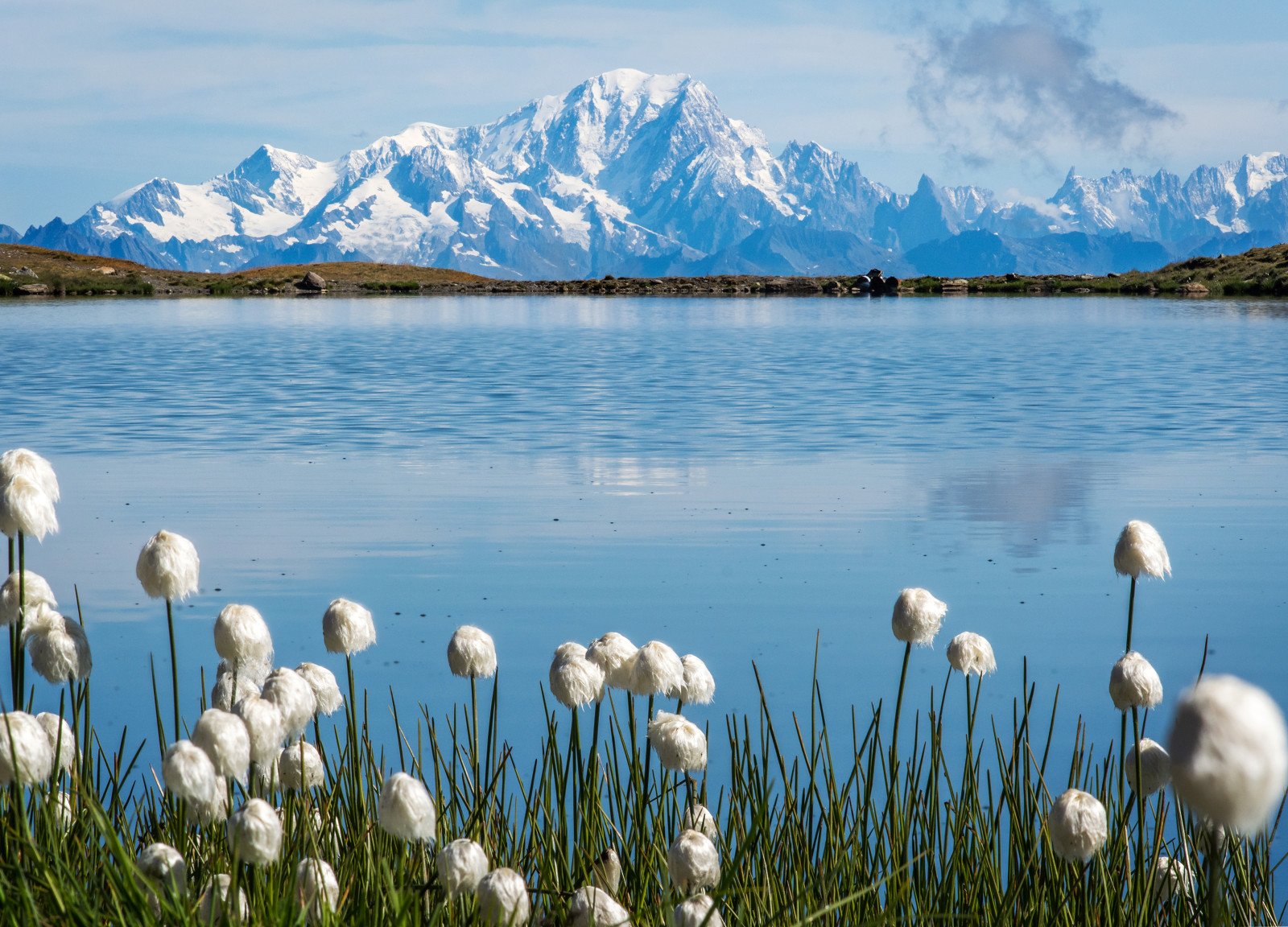 Enjoy a great value, varied holiday … beating the crowds!
If you've got itchy feet and are desperate for a change of scenery, then now is the perfect time to explore the unsung hero of summer destinations… the Alps!
All snow-lovers know that the Three Valleys offer a sensational destination in winter. Which is why huge numbers flock here to enjoy the world-famous slopes between December and April. But for many, once they've had their ski-fix, the Alps are quickly forgotten about… well, until winter comes back around again. Ring any bells?
If the answer is yes, you're missing out! Why?! Because summer is an incredible time of year to discover the Alps. There are few destinations that offer an enticing combination of relaxing and adrenaline-fueled activities to satisfy the most active of visitors.
As winter's blanket starts to melt and fade away, lush green meadows begin to peer through in Spring… revealing a natural summer playground that all mountain bikers and hikers would dream of, as unspoilt landscapes become more accessible.
It is utterly magical seeing the same mountains you skied in winter, now covered in multicoloured wildflowers, whistling marmots, and grazing goats, instead of the fresh white snow.
Cows find their new-found freedom after being cooped up inside all winter, and as nature starts to bloom, so do the locals, who after a busy and intense season, appreciate a different rhythm of calmer summer months.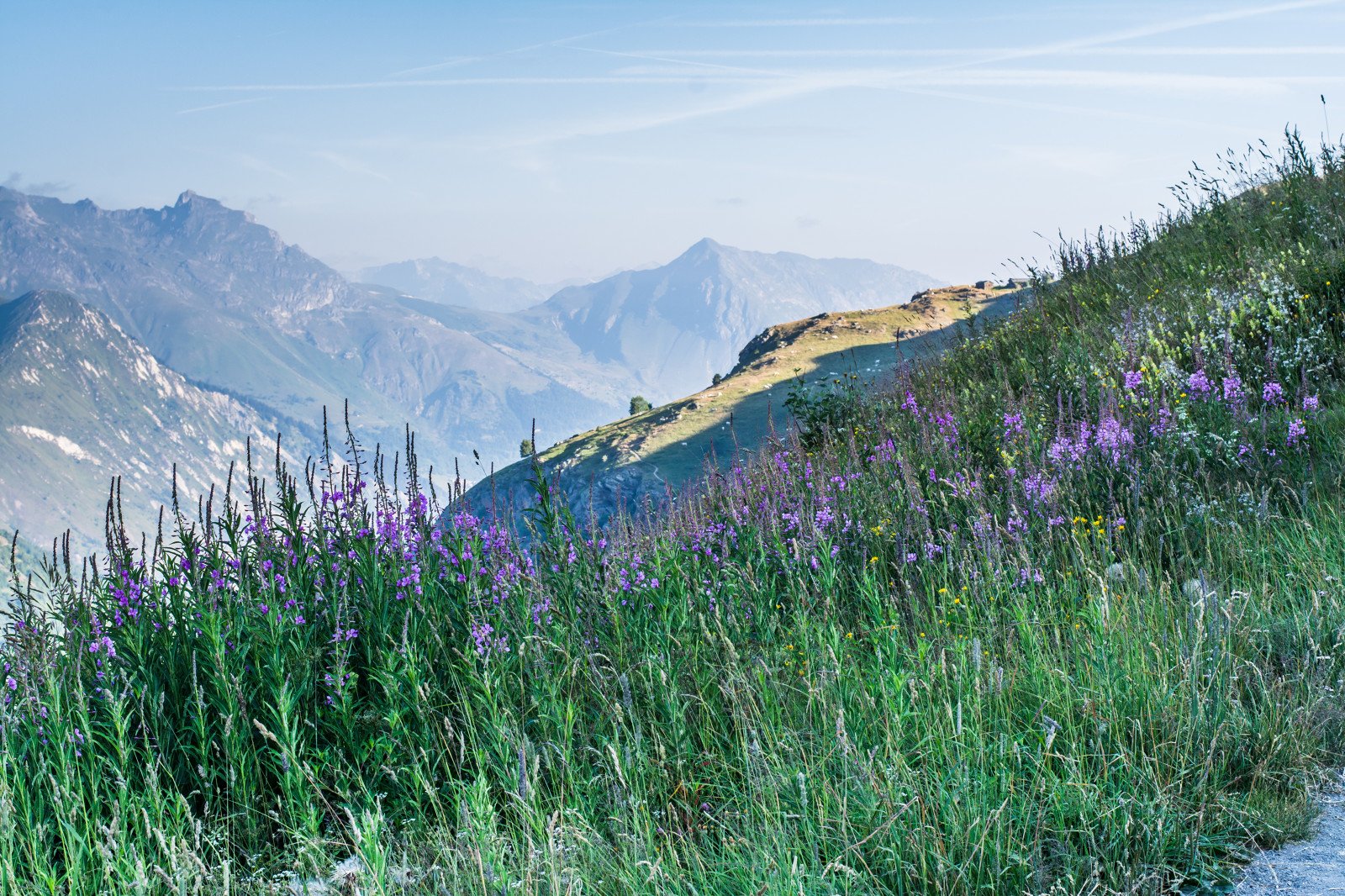 ---
Why are the Alps so great in the summer?
Beat the crowds
If you like the sound of a relaxing holiday with peaceful landscapes, quaint mountain villages, alfresco dining and exciting activities without the crowds, then the Alps are for you… Since the Belleville Valley in the summer is not yet on many holidaymakers' radar, you don't need to worry about being surrounded by hundreds of other tourists. It makes for the ideal place to have a real break; to switch off from the busy lifestyle at home; and to get back to nature!
Perfect temperatures
The mountains are lovely and warm in the summer, and the advantage of being in the Alps in August is that it doesn't get unbearably hot, unlike many beachside locations. You can therefore still enjoy lots of outdoor activities (and get a tan!) without the heat sapping your energy. Fresh mountain air at its best!
Great-value accommodation
Due to more supply than demand in the summer resorts, centrally-located self-catering accommodation is a real steal at this time of year! Book into a luxury chalet or traditional apartment for a fraction of the price in winter… and still have access to the multitude of activities right on your doorstep. Imagine sipping your Aperol from the comfort of your own private sun terrace (or hot tub!) whilst watching the ever-changing mountain landscape. With longer days in the summer, light comes flooding through your windows much more than in the winter, so places feel light, spacious and generally very pleasant.
Varied food
The summer menus tend to be more varied than in winter (when Savoyard cheese features very heavily), so although traditional meals are always available (it is the Alps of course!), you can also enjoy delicious summery salads, and grilled locally-sourced meats and fish. Restaurants offer alfresco-dining with stunning mountain panoramas so eating out is a special and very summery affair.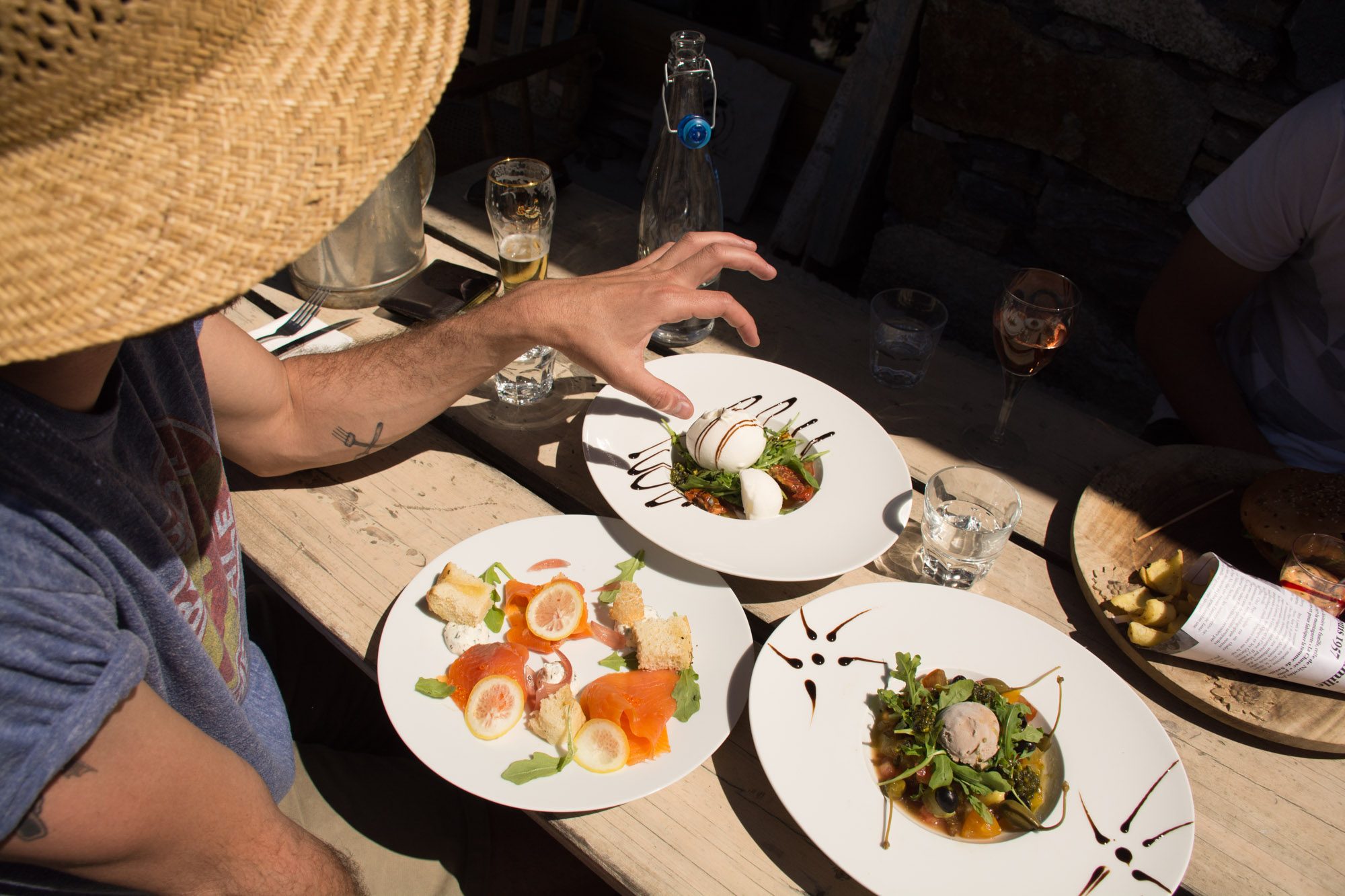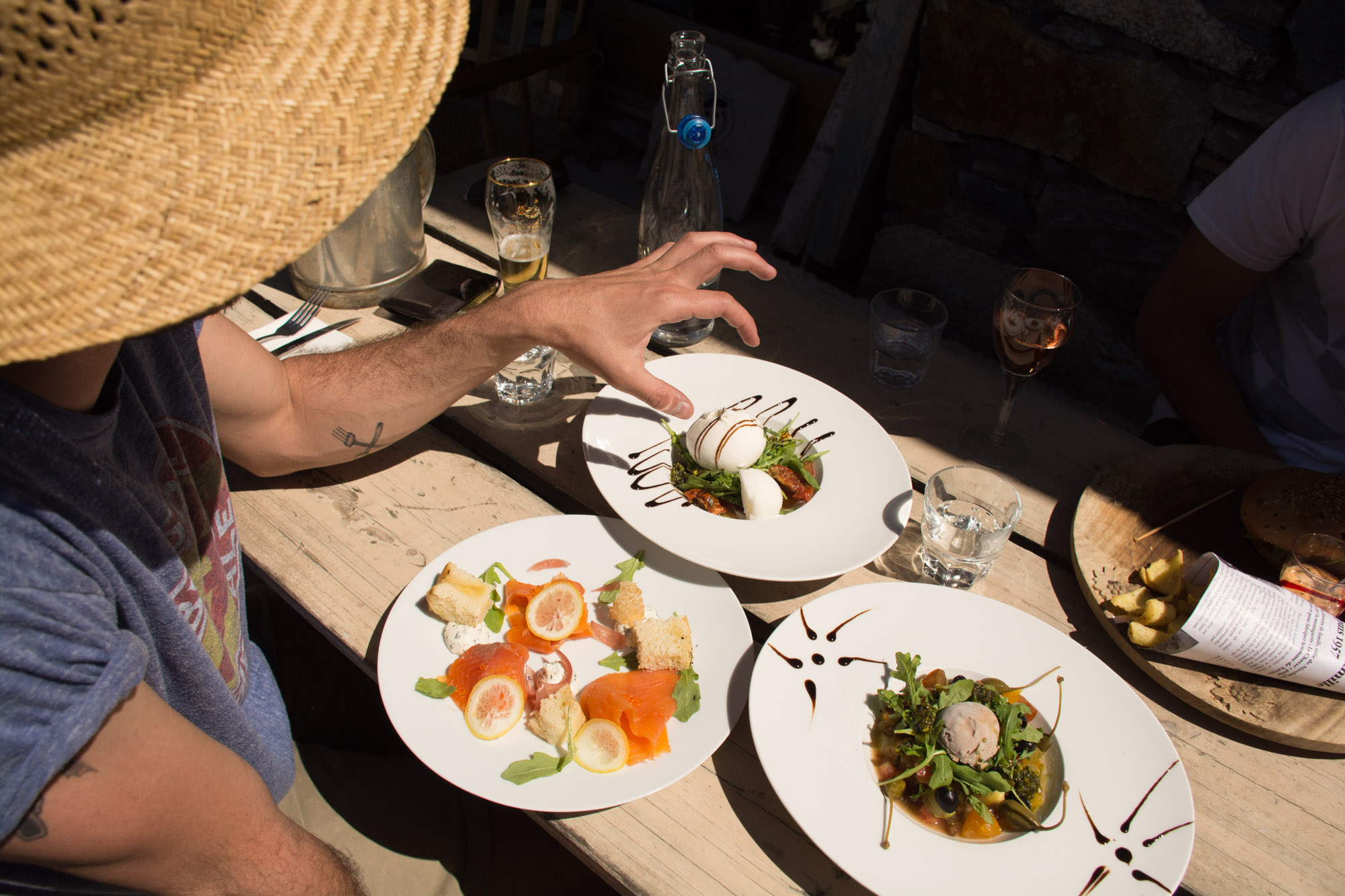 Well-being
If you feel like you need a break then the Alps are the ideal place to really look after yourself and relax.
Get up early and start the day with a yoga session, outside in the fresh mountain air. Go for long hikes and eat delicious, healthy food.
Stay in a mountain refuge, away from computer screens and social media. Why not take a book instead?
If that doesn't sound like you… Then no problem either!
Read more about the activities available below.
So much to do
The activities on offer in the summer are much more varied than in the winter, so you really are spoilt for choice. In fact, staying for 2 weeks would be the best idea in order to fit everything in! From mountain biking, hiking, white-water rafting, and canyoning to lazing by mountain lakes or playing mini-golf, to name but a few, the options are endless…. for all the family.
Activities in St Martin or close-by
St Martin and its surroundings are an absolute joy in the summer and there is no way we can list everything there is to experience, but to give you an idea, here's a selection of some amazing activities to try:
Mountain biking
E-biking
Hiking
Horseriding
Via Ferrata
Lake swimming
Wild barbecuing
White water rafting
Hydrospeeding
Canyoning
Trail running
Mini-golf
Tennis
Pumptrack
Tree-surfing
Multipass
Visit a refuge
---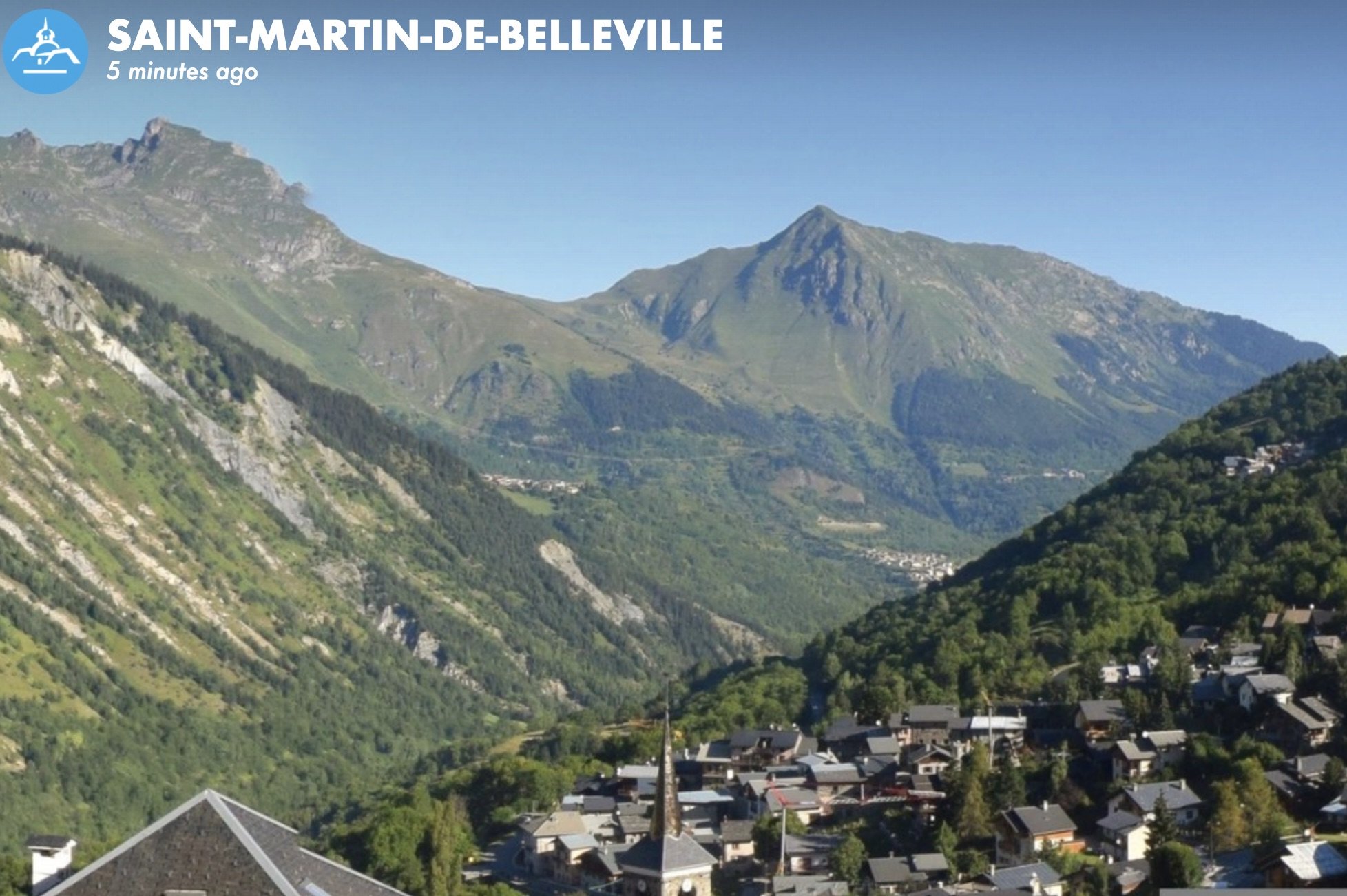 Click here to see more local webcams: https://lesmenuires.com/en/webcams