Thinking of booking a luxury chalet on your next visit to St Martin de Belleville? The choice between a catered or self-catered ski chalet is yours!
As a resort, St Martin De Belleville offers a huge variety of accommodation options. From all types of ski chalets to cosy bed & breakfasts and high-end hotels, St Martin has something for everyone to enjoy on their ski holiday.
Many visitors to the area will opt for a luxurious yet cosy ski chalet with that real 'home from home' appeal and the freedom to enjoy a private base for the duration of the stay.
Those choosing to stay in a ski chalet will be faced with the choice of between catered or self-catered ski chalets. Both options have their own advantages and offer different experiences depending on the kind of trip and the group you are looking to book for.
Here we discuss the advantages of both catered and self-catered ski chalets.
---
The Advantages of Self-Catered Ski Chaletstop
Price of accommodation
Self-catered ski chalets tend to be less expensive than their catered counterpart so are a great option for those looking for a more budget-friendly ski holiday or those looking to have some extra Euros to enjoy the delicious local restaurants! A lower initial payment means you have more time to save your spending money in the run-up to your holiday and can afford some more treats when you arrive.
Self-Catered Ski Chalets Offer More Flexibility
Choosing to go self-catered means your time in St Martin is all yours to plan. Our self-catered chalets mean you are not basing your holiday itinerary around a catering schedule and are free to come and go as you please. Spend a little longer exploring, skiing or relaxing without being restricted to set mealtimes.
Take advantage of the great restaurants!
St Martin de Belleville is a foodie's dream! Offering everything from local Savoyard specialities, farm to plate dishes and even Michelin Star cuisine, you can eat out for breakfast, lunch and dinner and never get bored.
The range of eateries varies in price and menu meaning there is something for every pallet and budget – all offering their own unique experience. You can grab a coffee and croissant from the local bakery before hitting the slopes, choose a cosy terrace for lunch whilst enjoying the amazing mountain views and finish the day with some fine dining at one of the local restaurants.
Opting for a self-catered ski chalet means you have the chance to take full advantage of all the delicious dishes that St Martin de Belleville has to offer.
Find out more about dining in St Martin via our blog:
Prepare your own meals using local produce
For those who love to cook and want to try their hand at creating something delicious from local produce, the local supermarkets, butchers and bakeries mean you can cook your own meals at your chalet. Our self-catered chalets offer dining space perfect for enjoying meals together. For an uninterrupted day of skiing, you can also prepare packed lunches to take with you whilst you shred the slopes without having to head down the mountain for lunch.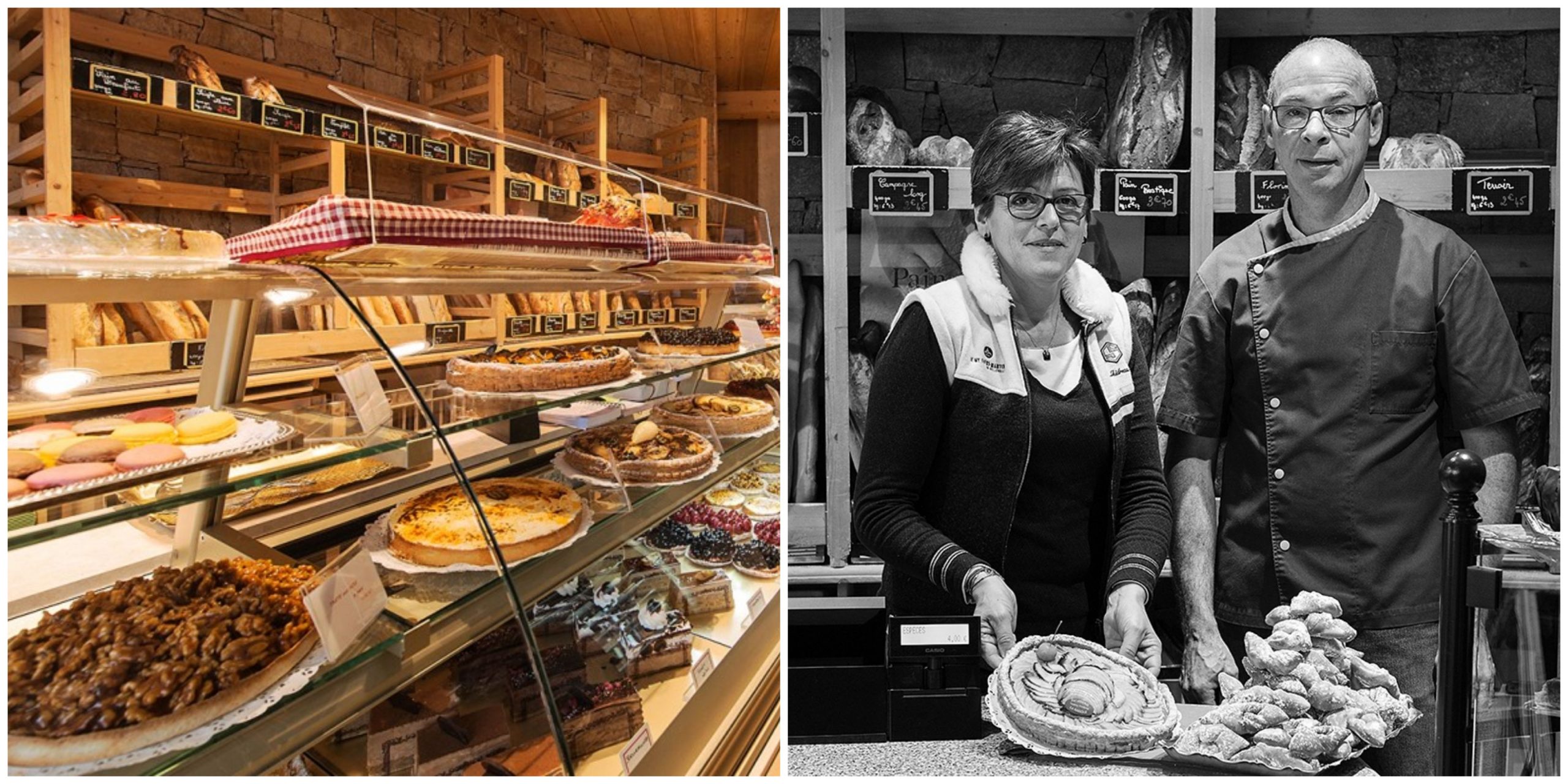 You can order in – with HUSKI !
Forget Deliveroo… in St Martin de Belleville we have Huski! If you want to spend less time cooking and more time skiing or relaxing, Huski food delivery service brings delicious, home-cooked dishes to your chalet door. It's so simple, you just order your yummy meals online and they do the rest! Ordering-in is a great compromise between a catered and self-catered chalet option as you can still get the experience of to-the-door meals without being restricted to it throughout the whole holiday.
Find out more about Huski here:
---
The Advantages of Catered Ski Chaletstop
No extra food costs – It's all included
Whilst catered ski chalet options are higher in price, the larger initial outlay means having to fork out (no pun intended) less on food when you arrive. Eating out in St Martin can be expensive so having your food included in your accommodation cost means less risk of running out of spending money mid-week.
No Cooking or Cleaning Required
Spend less time shopping, cooking and cleaning and more time skiing and exploring St Martin de Belleville. Catered ski chalets are great if you truly don't want to lift a finger. Between shopping lists, time spent slaving over a stove and managing restaurant reservations, food tends to preoccupy a lot of our daily life. The last thing you want when you're flying down the slopes is to be worried about that night's dinner or the pile of washing up in the sink. Having your catering taken care of means a big aspect of your ski holiday is managed and you can use this extra time to enjoy the resort and your time spent with friends and family.
---
---
Or… why not a bit of both?top
Although both catered and self-catered ski chalets have their own advantages, who says you can't have the best of both worlds? Some days you may want to self-cater and explore the local restaurants and other days you may want a delicious catered dinner in your own chalet. This is possible with the addition of a private chef!
Available for as many or as few days as you want, private chef Niki Roumans can provide private catering at your self-catered chalet, including a delicious breakfast, lunchtime snacks and a freshly prepared 3-course meal to round off the day.
Find out more about private chef services here for a truly customised experience.